Home Real Estate
Home Real Estate is a real Estate agency which specializes in marketing prestige housing, plots, villas and resort apartments in Herzliya Pituach, Herzliya B, Nof Yam, Kfar Shmaryahu, Marina Herzliya, Rishpon and Tel Aviv.
In our work we make sure we accompany our clients at all stages of buying/selling of assets, while providing a personal, discreet, professional and uncompromising service.
Due to a collaboration with all real estate offices in Herzliya Pituach, we are able to presents our clients not only the properties that are on our own exclusive listing but also every other real estate property in the area.
Database Searching
We invite you to use the advanced search tool, at the top of each page and on the right bar of this page. The tool allows to select assets by status (Sale/Rent), type of property (villa/apartment/penthouse, etc.), amount of rooms, price and of course the required area (Herzliya Pituach/Kfar Shmaryahu etc.), so that the assets received will be most relevant to you.
Please note that properties are being updated on a daily basis, so if you have not found a property that meets your needs, you should go back and search the site often to find what you desire or call one of our brokers.
If you are interested in selling or buying property in the area we'll be happy to work with you, so feel free to contact us by phone or by email.
Good luck and thank you for visiting our site.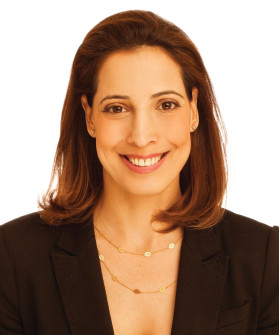 Anali Deutsch
Owner & Real Estate Consultant
At Home Real Estate
[email protected]
Kaplan 26 Herzliya Pituach
+972-544-339293